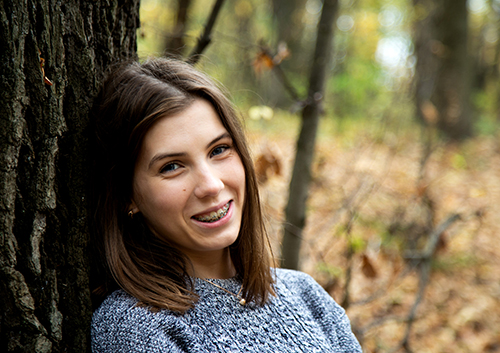 The best part of summer vacation is time. Time to hang with friends, time to travel, time to get a summer job, time to catch your breath after a busy school year. And if Dr. Sung Lee and our team have recommended braces, summer is also a great time to start orthodontic treatment!
It can be easier to get an appointment in the summer because many patients and their families are on vacation. And, because your earliest visits are generally the longest, you won't have to disrupt your school schedule as much or work around after-school activities.
Time to Get Used to Your Appliance
There can be some discomfort in the first few days after you get your braces, so you might find it's more convenient and comfortable to be at home. You'll have time to get used to choosing and eating braces-friendly foods, to practice speaking clearly with new braces or aligners, to appreciate your new look. And your friends will have time to get used to your braces, too!
Time to Establish New Dental Routines
Over the years, you've gotten used to brushing at least twice a day for two minutes and flossing at least one a day. Now it's time to add some new moves. Brackets and wires can trap food particles and lead to a greater risk of cavities, so you'll need some new tools to keep your braces their cleanest.
There are toothbrushes that have heads designed especially for cleaning around brackets. Floss threaders get floss in between wire and brackets, or use a floss specifically designed for braces. Little cone-shaped brushes called interproximal brushes fit around your braces and under your wires to remove hard-to-reach food particles and plaque.
Getting your cleaning routine down during the summer will help you take care of any clinging food particles quickly during your lunch hour or before after-school activities. And, you'll know exactly what dental supplies you'll need in your locker.
Time to Make Adjustments to Your Extra-Curricular Activities
Braces or aligners will provide you with a future filled with beautiful smiles, but they might require some present-day adjustments in your normal activities.
If you play a sport, especially where contact is possible, a custom mouthguard is the best way to protect your teeth, your jaw, and your braces in case of collision or a fall. Let us know what sports you play as soon as you get your braces.
If you play a reed or wind instrument, you might have to adjust the way you use your lips and teeth to produce your sound. Learning to use dental wax to cover brackets and protect your lips and mouth is well worth it. If you take lessons, talk to your instructor about the best way to adapt to your braces if you think your tone has been affected.
If you are in speech or drama, it could take a while to be comfortable with your articulation. Talk to us if you find you are having problems with your regular pronunciation for some great suggestions on getting back to normal as quickly as possible.
Summer certainly offers some advantages in giving you the time you need to get comfortable with your braces or aligners. But, there's really no bad time to begin your orthodontic treatment. Spring, summer, fall, or winter, we're here to help make sure your treatment experience at our Puyallup, WA office is a positive one. After all, working toward a lifetime of beautiful smiles is always in season.